How to install Axalant


Installation on a Windows 2000 PC at CERN

Axalant, which is the name of the new version of CADIM, is provided like any other Windows 2000 application at CERN.

To install it you will need to use the "Add/Remove Programs" function which can be found in the Control Panel on your PC.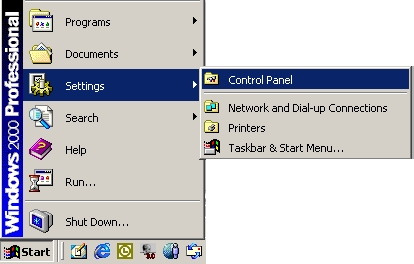 The Control Panel is found from the Start menu by selecting "Settings" - "Control Panel".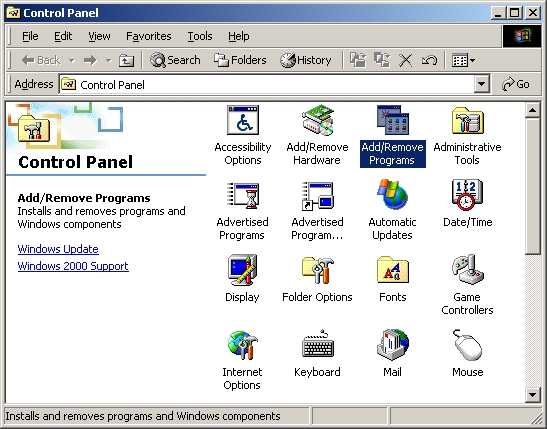 Access the "Add/Remove Programs" function.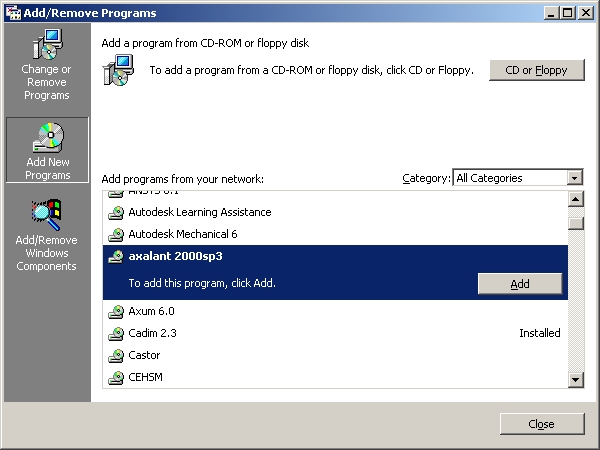 Select "axalant 2000sp3" from the "Add New Programs" listing and click "Add".
The automatic Axalant installation will now start and will last for about 5-10 minutes.
Please make sure that you do not stop the installation or close the "Add/Remove Programs" function before the system clearly indicates that the installation is ready. If doing so, the installation might not be correctly completed and might cause problems running Axalant afterwards.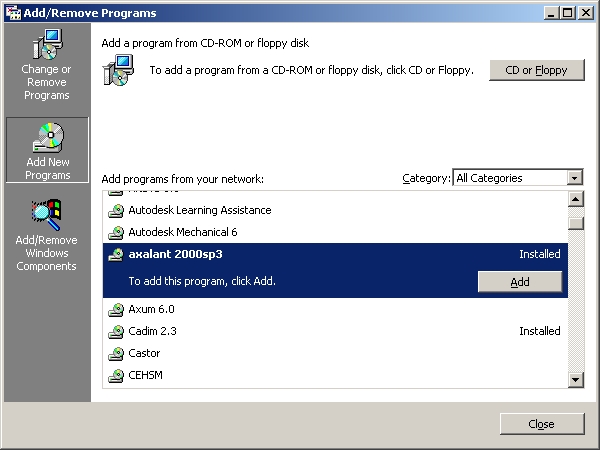 Once the status of Axalant 2000sp3 is changed to "Installed" in the "Add/Remove Programs" window the installation is finished and Axalant is ready to be used.

When logging in the normal EDMS login and password should be used.

Installation on a UNIX machine at CERN

Axalant is available on the SUN CAE cluster and on SUNDEV that is part of the CERN PLUS service. Users with a PLUS account may log on to sundev and start Axalant with the command: /afs/cern.ch/eng/edms/axalant2000/axalant/scripts/axalant

You may add an alias "axalant" in your .login .profile or similar.

When logging on to Axalant, please use the parameters:

Host: EDMS01 Application: AXALANT-prod User: your EDMS username

Axalant is distributed for SUN-Solaris and Linux and is available on workstations with AFS. However, on CERN RedHat Linux you need to make some links at the level of system libraries to get it to work. If you have a Linux PC and root access, you may contact Nils.Hoimyr@cern.ch for information about how to do this.

Any other problems or questions?

Please contact EDMS.support@cern.ch!